Sku:

NA0000350G01

Type: Food & Beverage
350ml Honey PET Jar - (Pack of 100 units)
Tax included.
Description:  Designed specifically for honey. With crystal clear clarity, these round smooth sided jars provide the perfect showcase for your products while also being durable.  Fitting a practical sized 62mm tamper evident lid, to ensure your product stay safe and fresh on the shelf. Whether you're packaging sauces, spreads, or snacks, our PET jars are the ideal solution for your food packaging needs.  Available in various sizes to provide continuity of your range.

Uses: Honey, Jams, Sauces, Garlic, Achaar, Mayonnaise, Peanut Butter and much more

All the containers we sell are recyclable, so you can feel good about choosing a sustainable option.

Individual Product Code: NA0000350G01
Neck Size: 62mm
Lid Options: 62mm Jar TE Lid
Dimensions: 67mm x 67mm x 124mm (without lid)
Weight: 21g
Material: Polyethylene Terephthalate (PET)
Standard Colours: Clear
MOQ for Custom Colours: Jars: SQ. Lids: 10 000 units
Maximum Label Size: 90mm x 200mm (Rectangle)
Quantity: 100
Type: Polybag with Cardboard Dividers
Dimensions: 600mm x 410mm x 340mm
Actual Weight: 3.6kg
Volumetric Weight 20 910g
View full details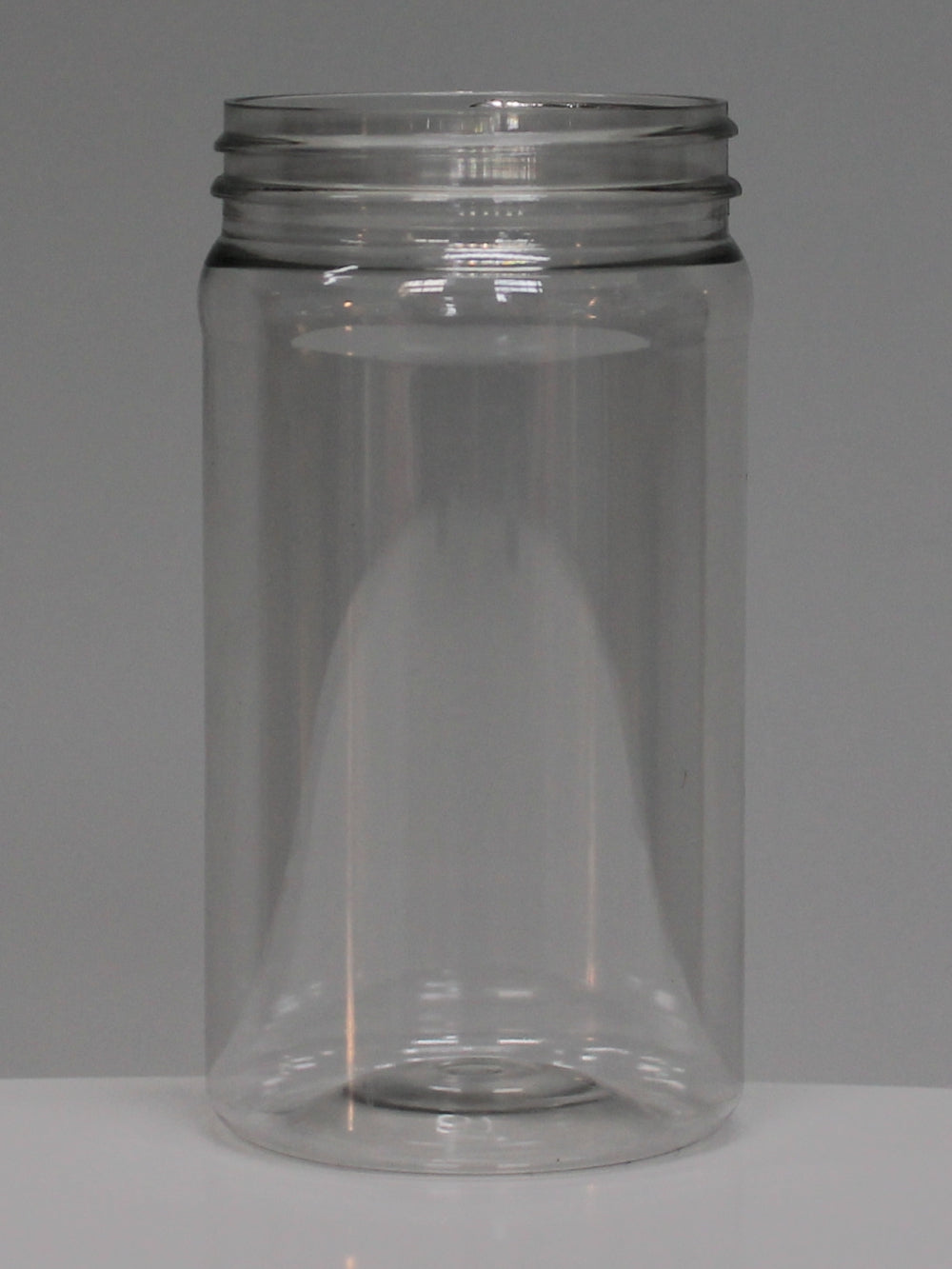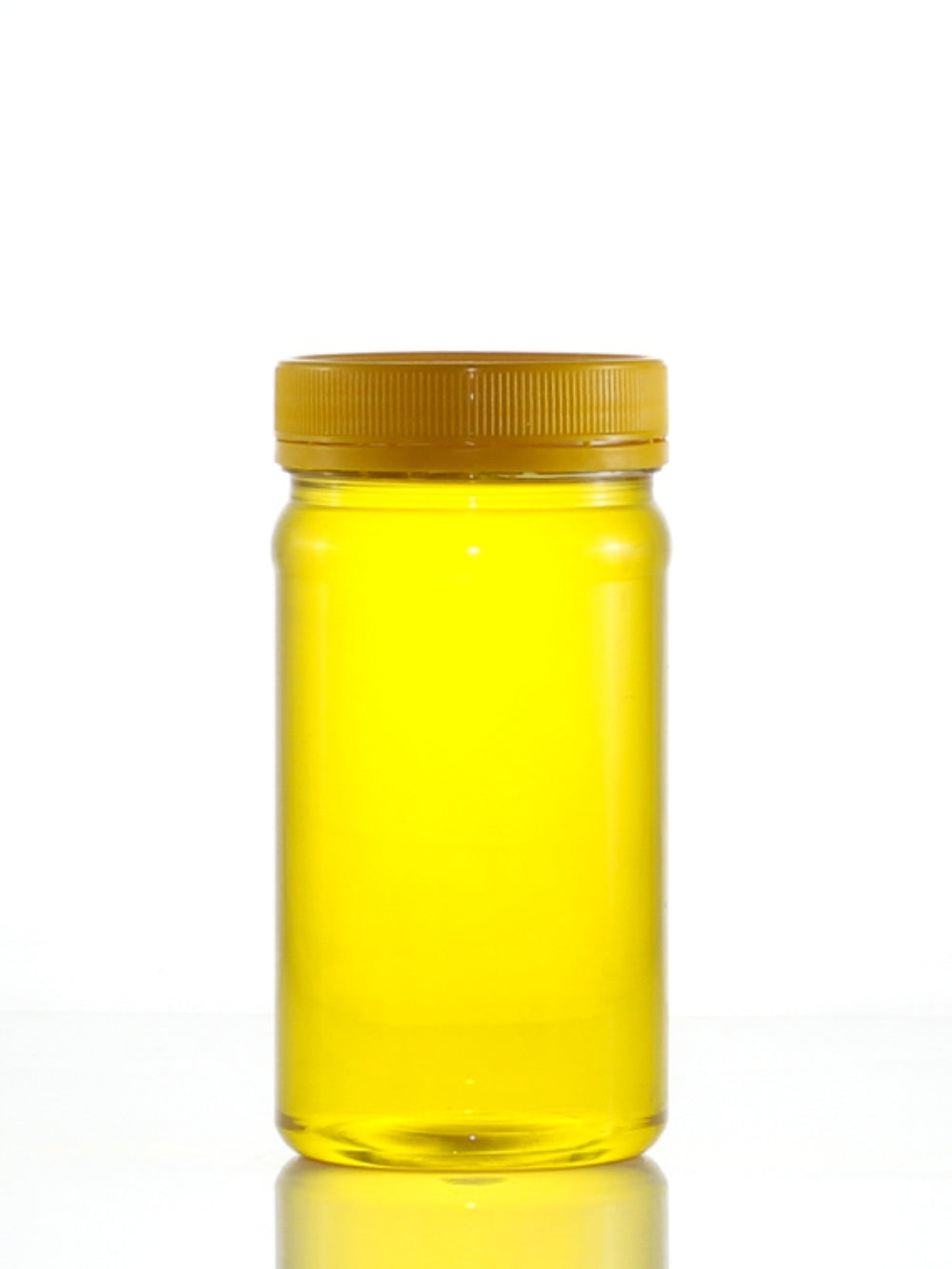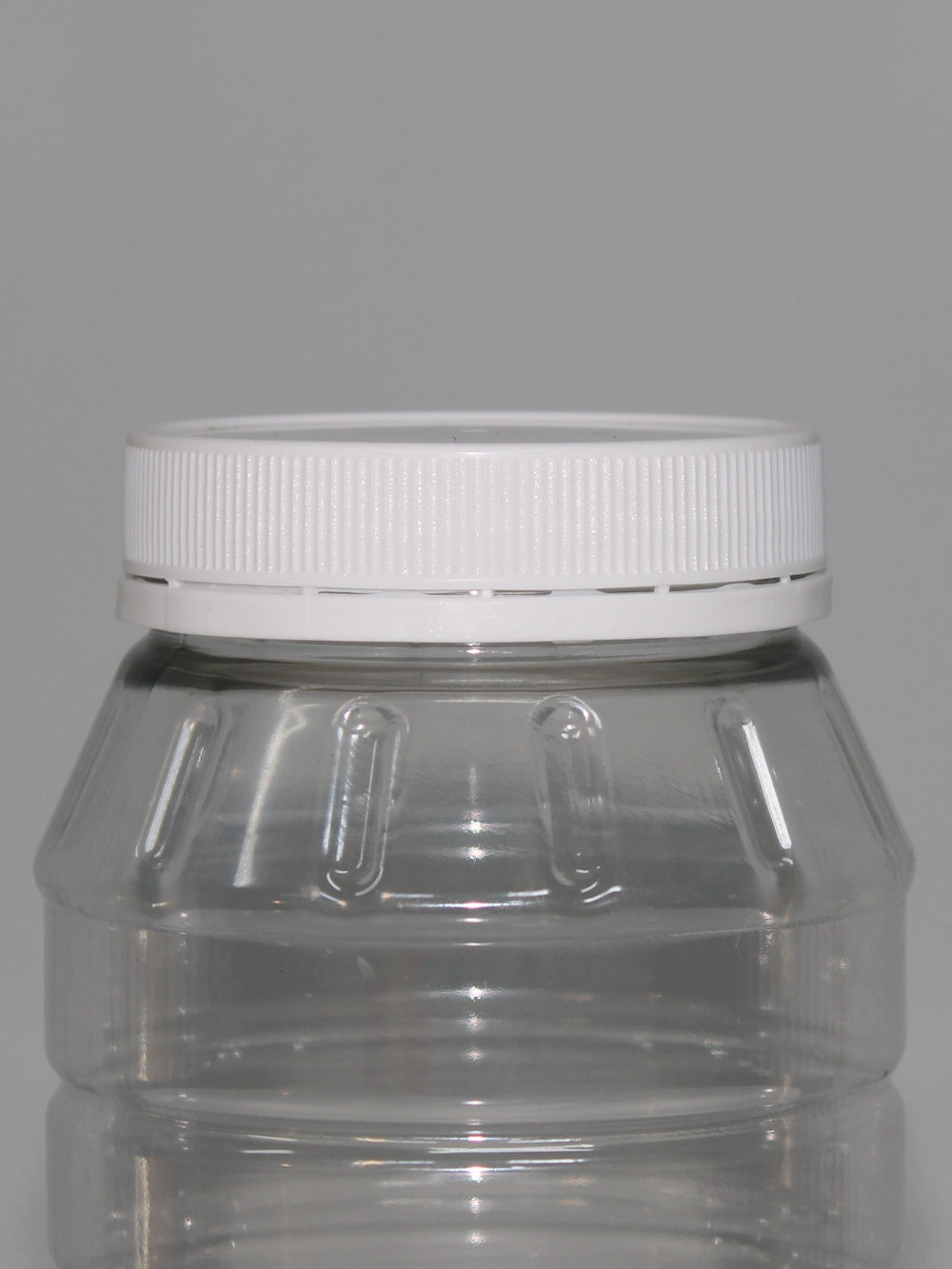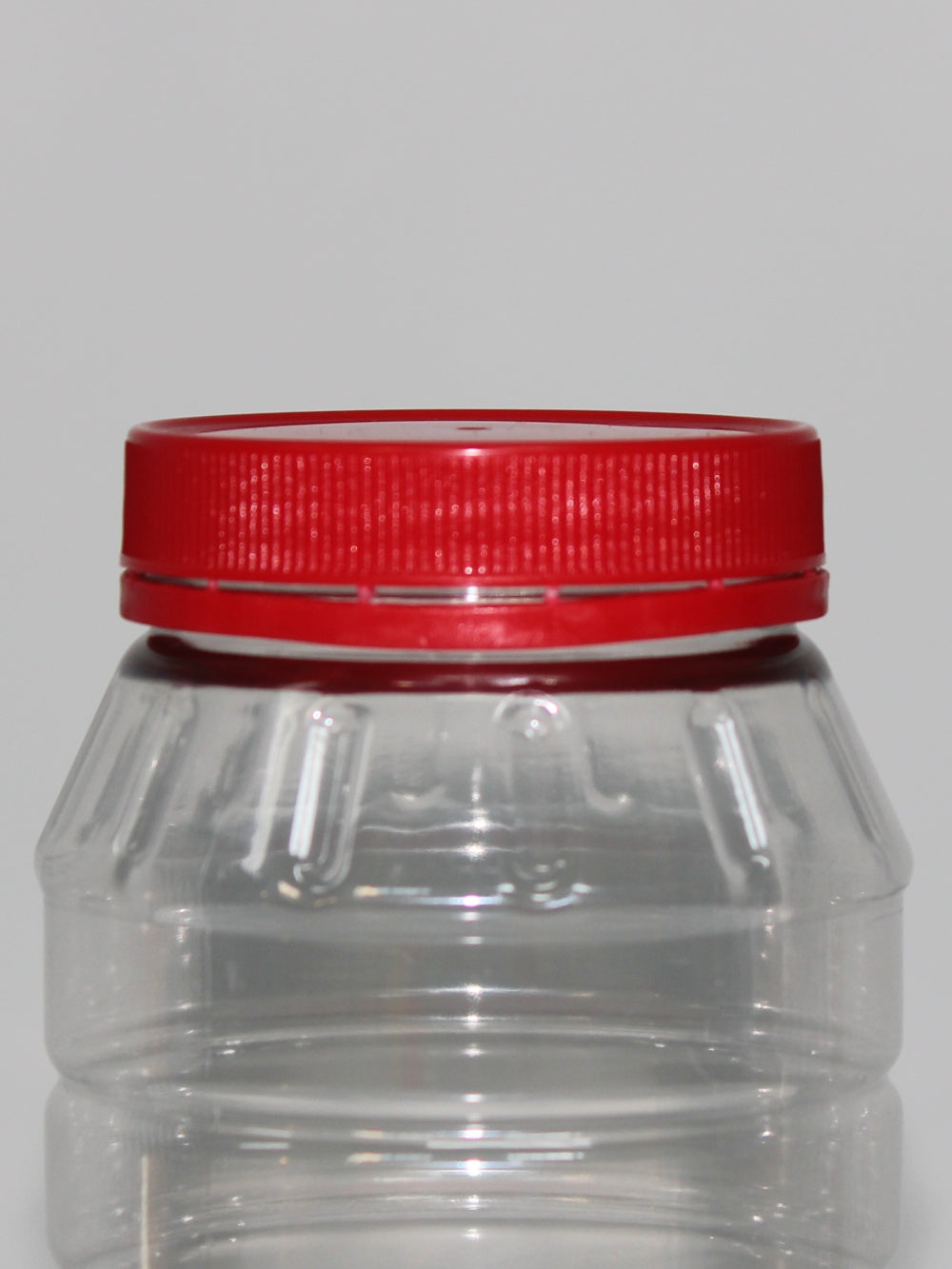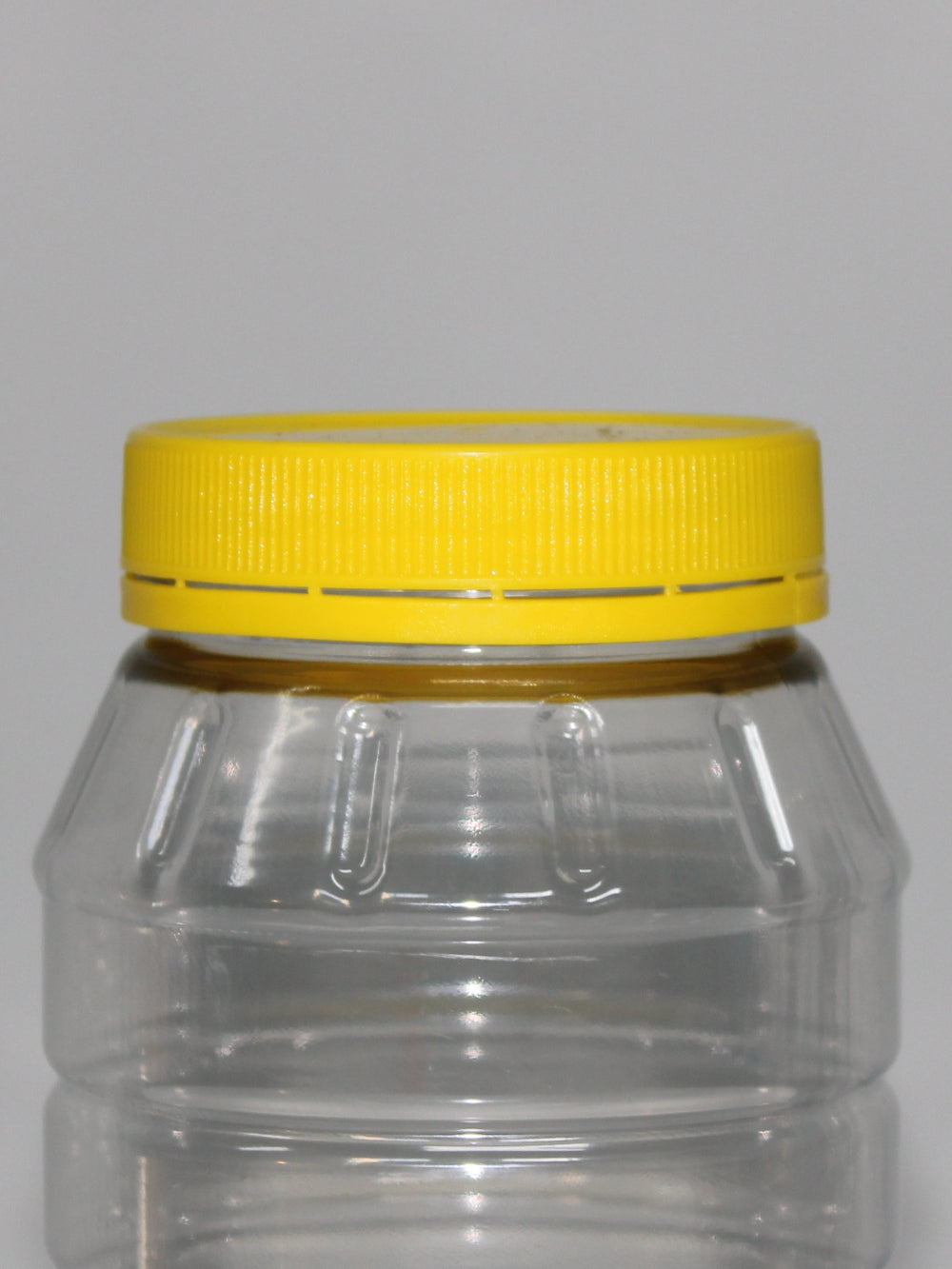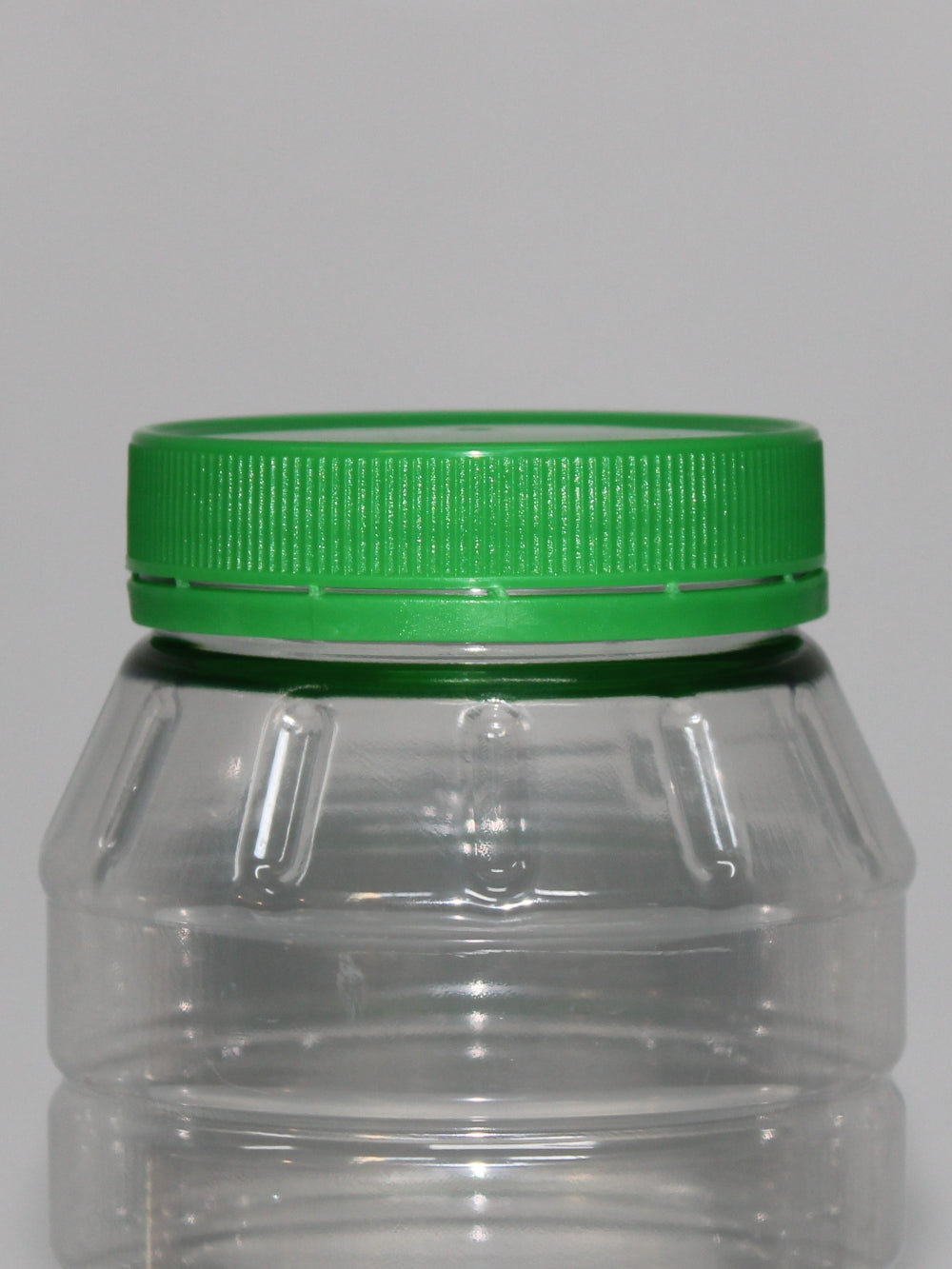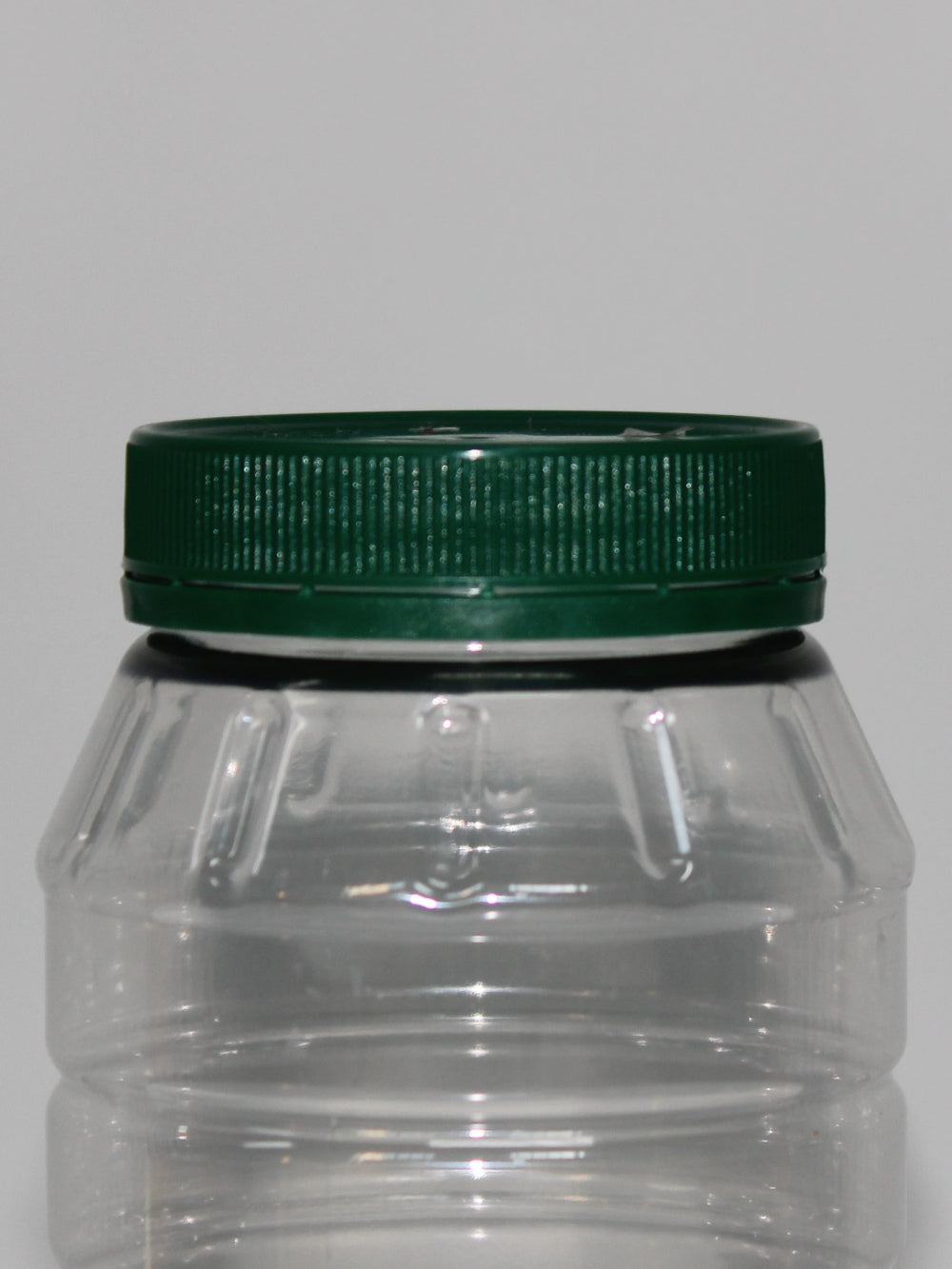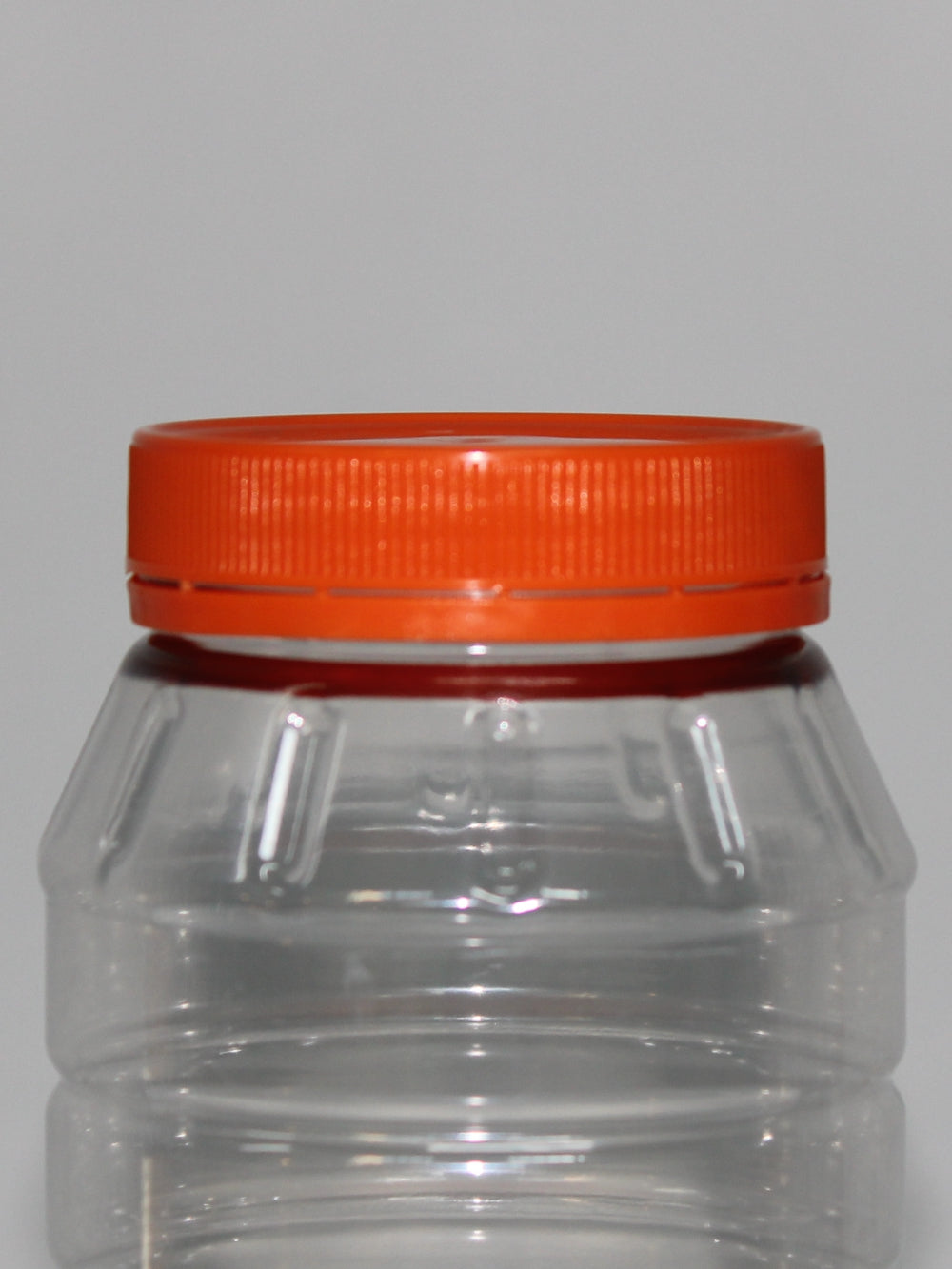 350ml Honey PET Jar - (Pack of 100 units)