Collection Methods For Your Orders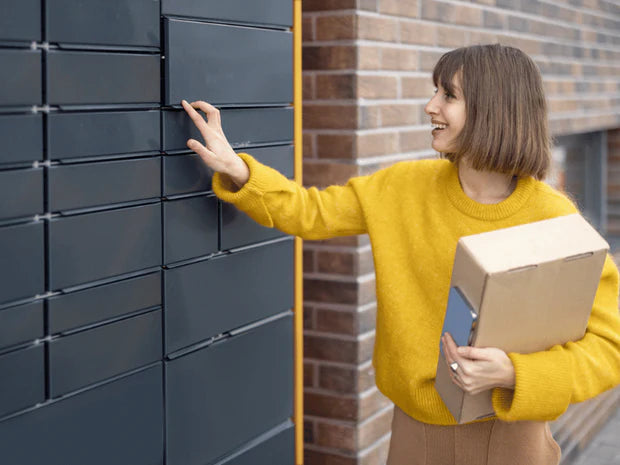 Collection Methods For Your Orders
We understand that sometimes you need your packaging materials right away or prefer to handle them personally. That's why we've streamlined a collections system that's as flexible as it is reliable, ensuring that you can get your hands on our products at a time that suits you.
Our goal is to provide you with flexible options to receive your products in a way that suits your schedule and location preferences. Whether you prefer to walk in and browse or collect your orders at a designated pickup point, we've got you covered.
Collection Information
Collection Methods
Seamless Showroom Collections
At the heart of our operations is our showroom in Johannesburg, stocked and ready for our walk-in customers. Here, you have the luxury of viewing our product range up close and taking your purchases with you on the spot.
Johannesburg Showroom / Warehouse
Location: Industria West, conveniently situated near Roodepoort.
Address: Unit 1 E Springbok Park, 11 Springbok Road, Industria West, 2093.
Collection Times:
Mondays - Thursdays: 8:00 - 16:30,
Fridays: 8:00 - 14:30

Weekends & Public Hoildays: Closed
Planned Pickups at Vaal
For our customers in the Vaal area, we request that you place and pay for your orders in advance. We do not hold stock at this location, but we ensure that your orders are processed with diligence and ready for collection within 1-2 working days.
Vaal Collection Point
Location: Buyscelia AH, conveniently near Three Rivers (Vereeniging).
Address: Details provided upon request.
Collection Times:
Mondays - Thursdays: 8:30 - 16:30
Fridays: 8:30 - 14:30
Weekends & Public Holidays: Closed
PUDO Locker Collections
In our continuous effort to provide innovative and accessible service, we are excited to offer PUDO Locker Collections. Now, you can select this option at checkout for a convenient, secure, and contactless pickup experience.
How to Use PUDO Locker Collections:
Select at Checkout: Choose PUDO Locker Collection as your preferred option when finalizing your purchase.
Notification: Once your order is ready, you'll receive a notification with the relevant locker location and a secure PIN.
Collect at Your Convenience: Head to the PUDO locker, enter your PIN, and collect your items. It's that simple!
Check out our PUDO Shipping page here for more information.
With PackNet, collecting your orders is hassle-free and flexible, designed to fit into your busy lifestyle. We are committed to ensuring that every interaction with us is convenient, safe, and tailored to your needs. Visit us or arrange your collection today, and let us take care of the rest!