Sku:

PA0000350G01

Type: Personal Care
350ml Crystal PET Jar - (Pack of 100 units)
Tax included.
Description:  This clear Crystal PET plastic jar is the perfect way to package your cosmetic lotions and creams. The wide 84mm neck makes it easy to fill and reach inside, and the clear plastic allows you to see the product inside. The jar is also made of durable PET plastic, which is BPA-free and safe for cosmetics.  Available in two sizes to ensure continuity of your range.

Uses: Cosmetic products, including lotions, creams, serums, and balms.

All the containers we sell are recyclable, so you can feel good about choosing a sustainable option.
Individual Product Code: PA0000350G01
Neck Size: 84mm
Lid Options: 84mm PA Jar Lid
Dimensions: 90mm x 90mm x 73mm (without lid)
Weight: 32g
Material: Polyethylene Terephthalate (PET)
Standard Colours: Clear
MOQ for Custom Colours: Jars: SQ. Lids: SQ.
Maximum Label Size: 47mm x 280mm (Rectangle)
Quantity: 100
Type: Polybag with Cardboard Dividers
Dimensions: 600mm x 410mm x 420mm
Actual Weight: 5.4kg
Volumetric Weight 25 830g
View full details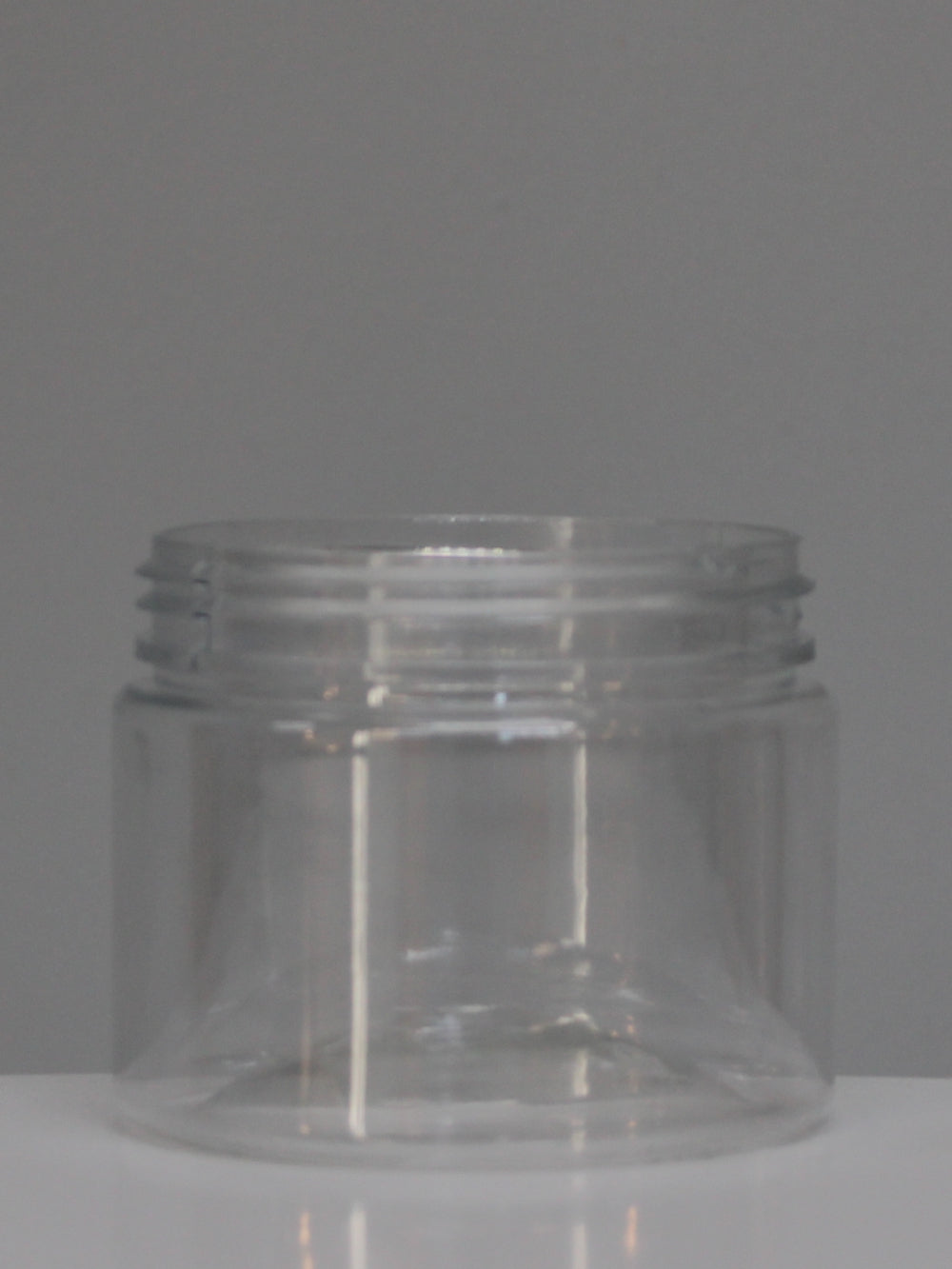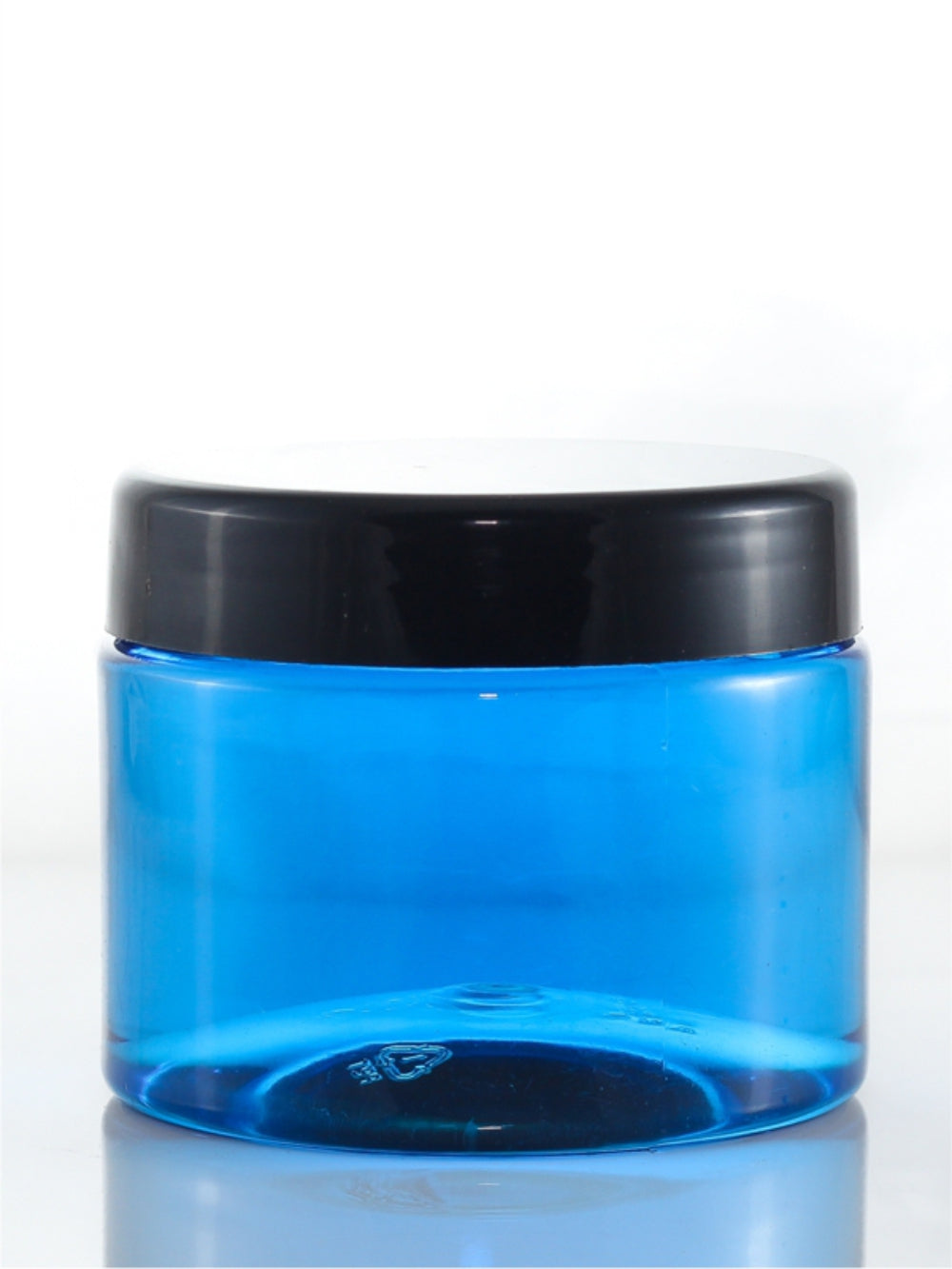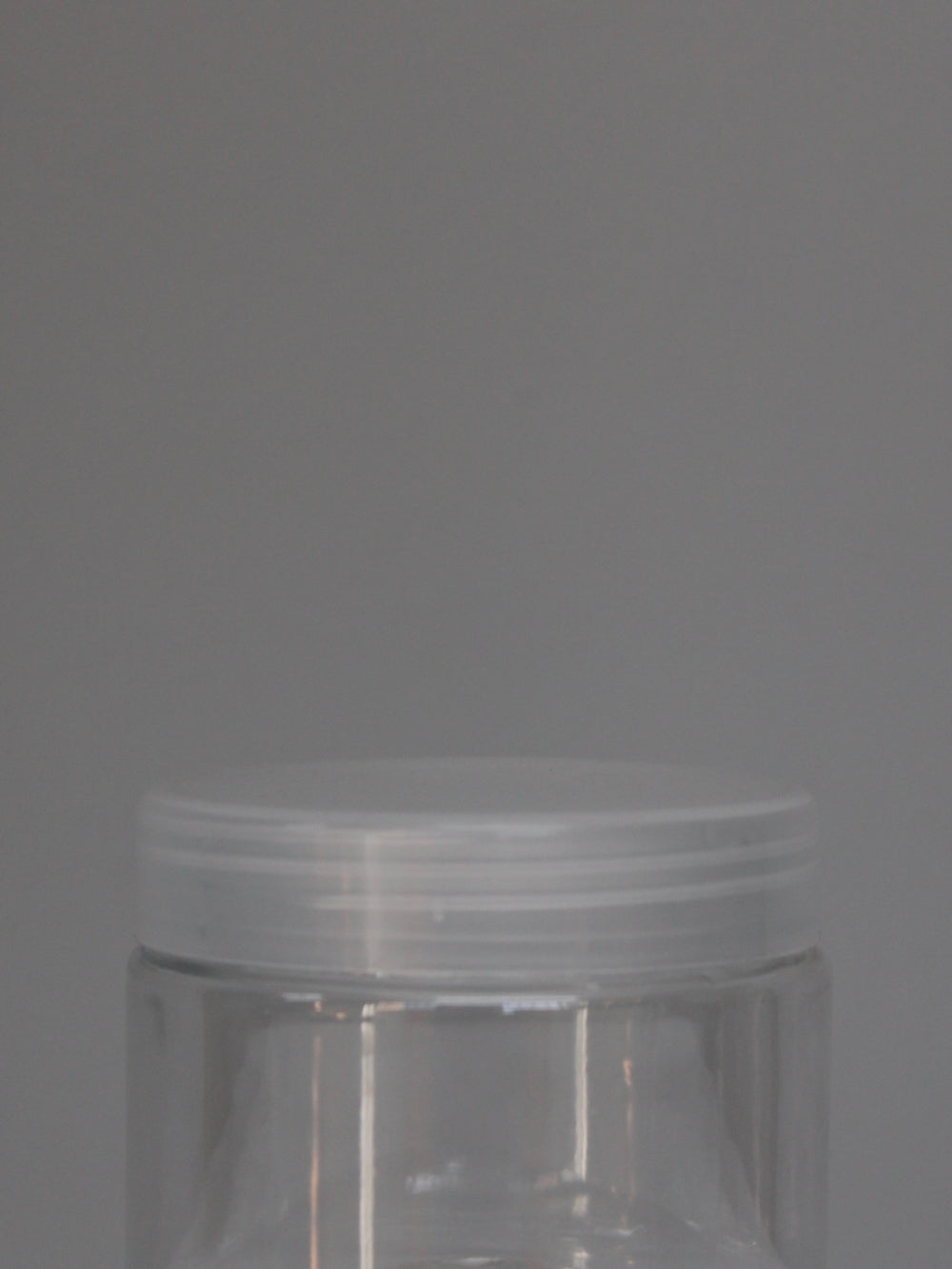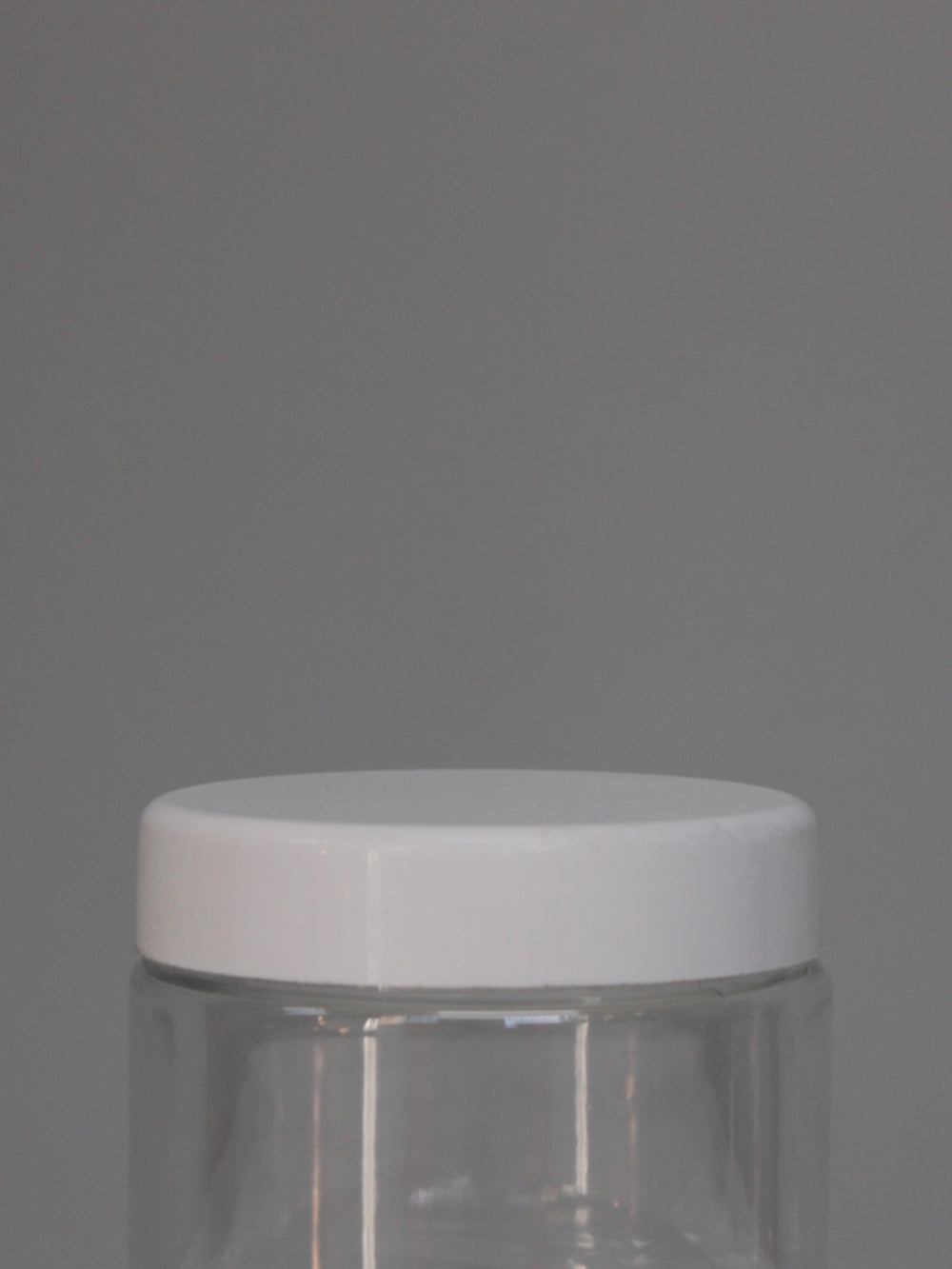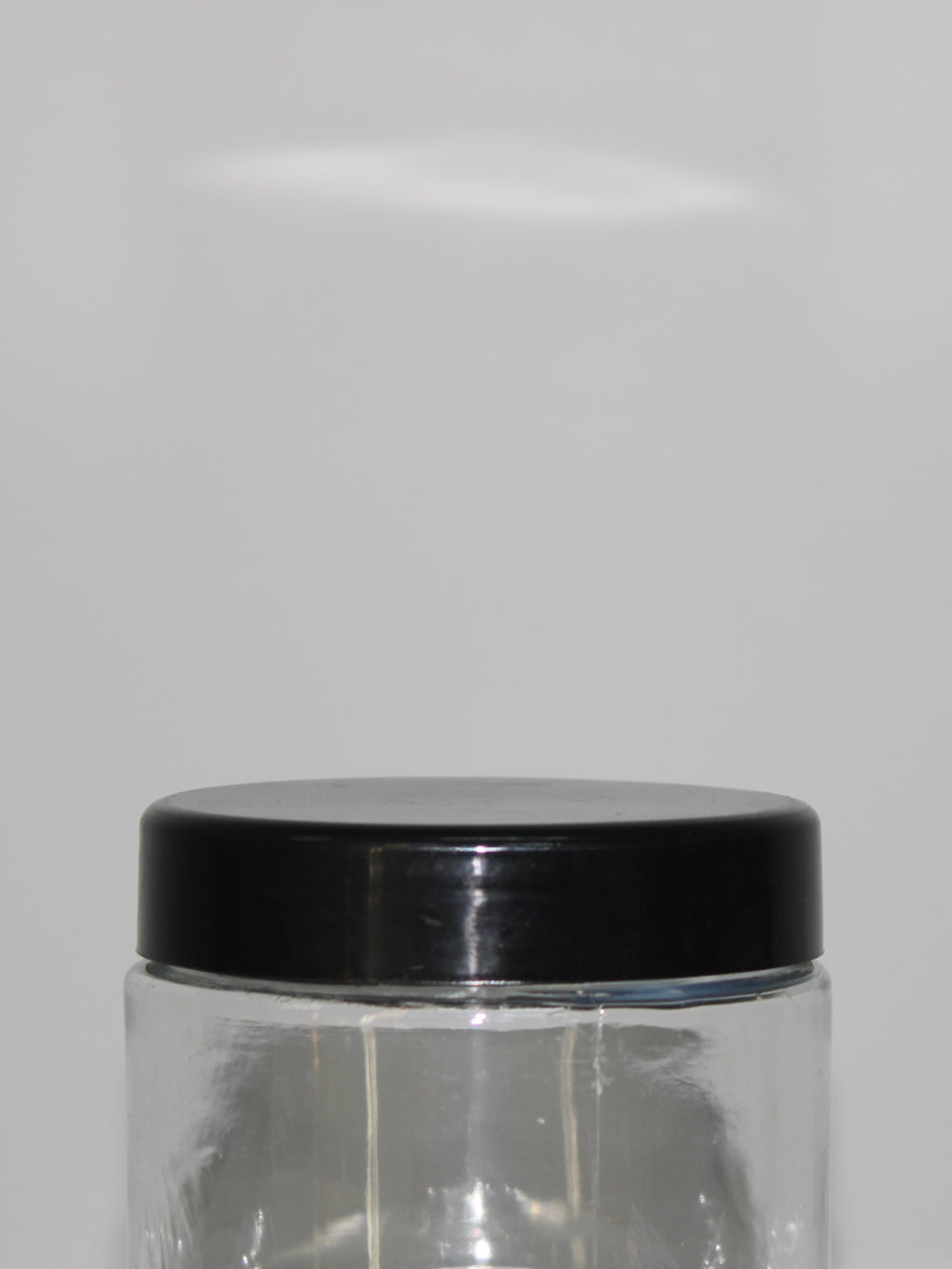 350ml Crystal PET Jar - (Pack of 100 units)