Sku:

BU002500ML01

Type: Chemical & Industrial
2.5Lt Round with Handle 90g Bottle - (Pack of 30 units)
Tax included.
Description:  This versatile 2.5Lt Round High-density polyethylene (HDPE) bottle is suitable for a variety of applications, including beverages, chemicals, pharmaceuticals, and laboratory supplies. It features a strong, durable construction with a round shape for strength. Available in different weights to suit every application.  The bottle also has a large, wrap-around label area for easy identification and branding. Other features include a full-grip handle for easy carrying and dispensing, and a 38mm neck with a 38mm Ratchet, tamper-evident lid for leak-proof closure.

Uses: Nearly every liquid product.  Mild & Heavy Chemicals.

All the bottles we sell are recyclable, so you can feel good about choosing a sustainable option.
Individual Product Code: BU002500ML01
Neck Size: 38mm
Lid Options: 38mm Ratchet Lid
Dimensions: 132mm x 132mm x 289mm (without lid)
Weight: 90g (but others are available on SQ)
Material: High Density Polyethylene (HDPE)
Standard Colours: Natural
MOQ for Custom Colours: Bottles: 4 800 units. Lids: 10 000
Maximum Label Size: 115mm x 400mm (Rectangle)
Quantity: 30
Type: PolyBag with Cardboard Dividers
Dimensions: 600mm x 410mm x 620mm
Actual Weight: 2.9kg
Volumetric Weight 38 130g
View full details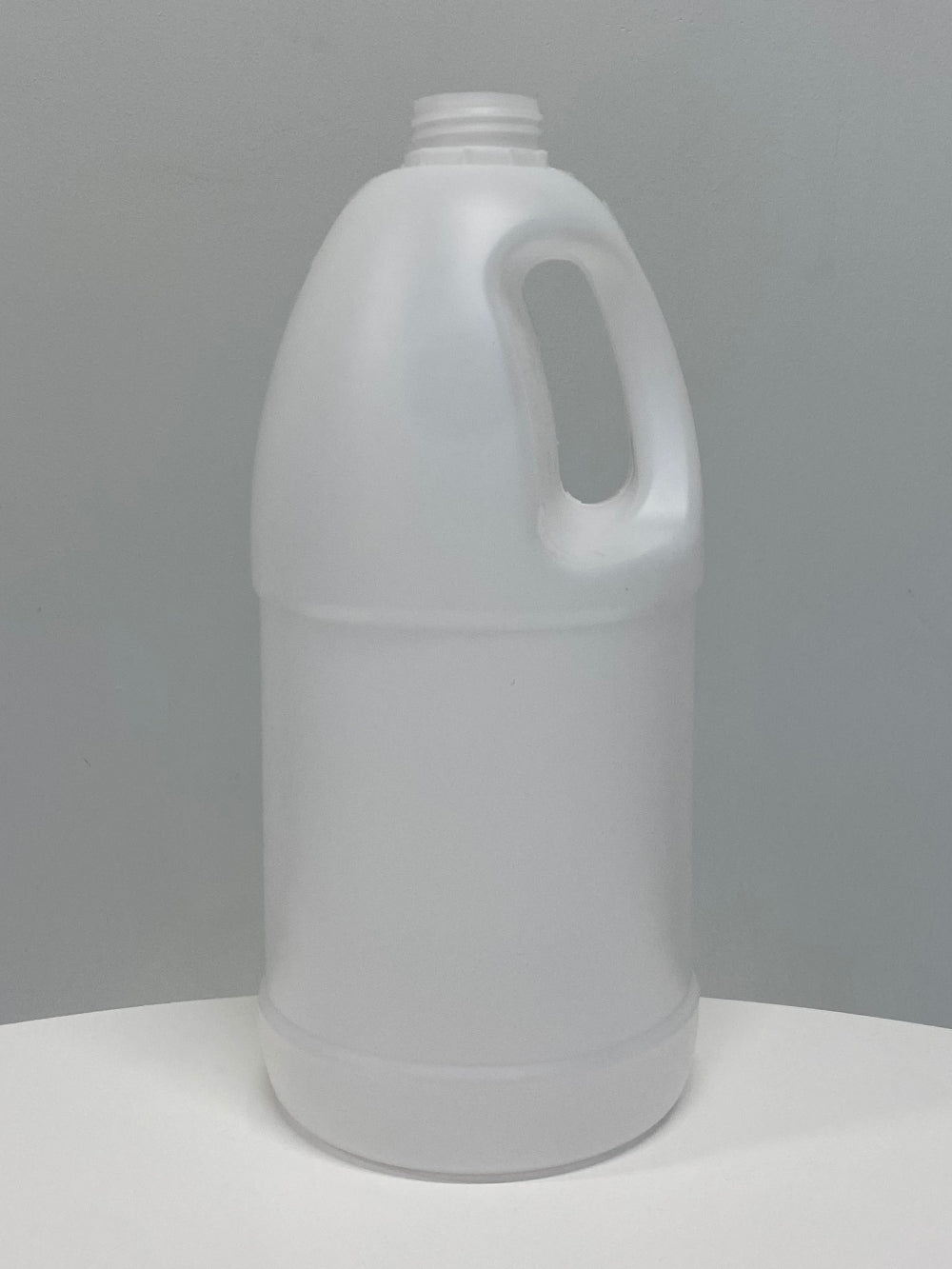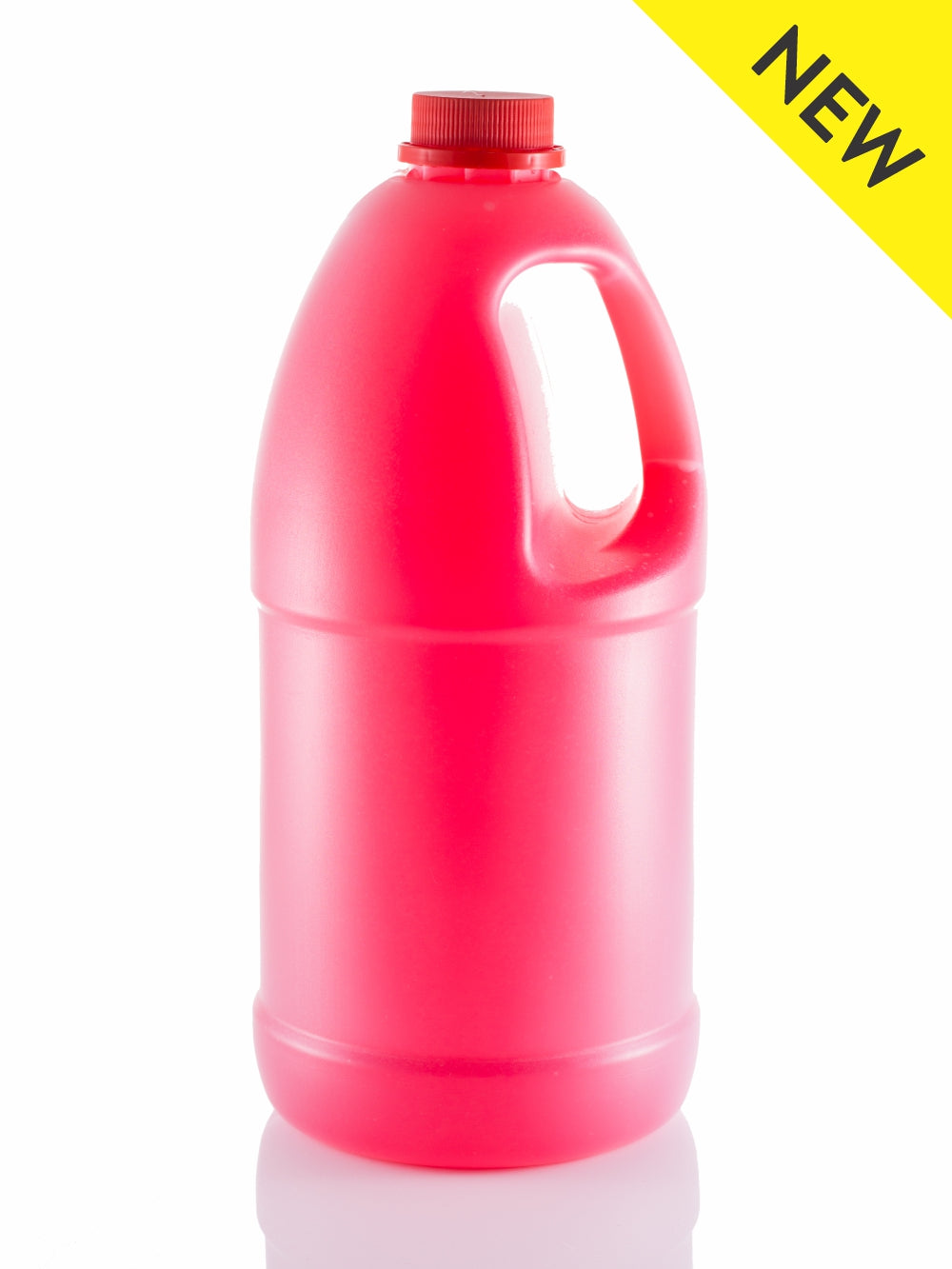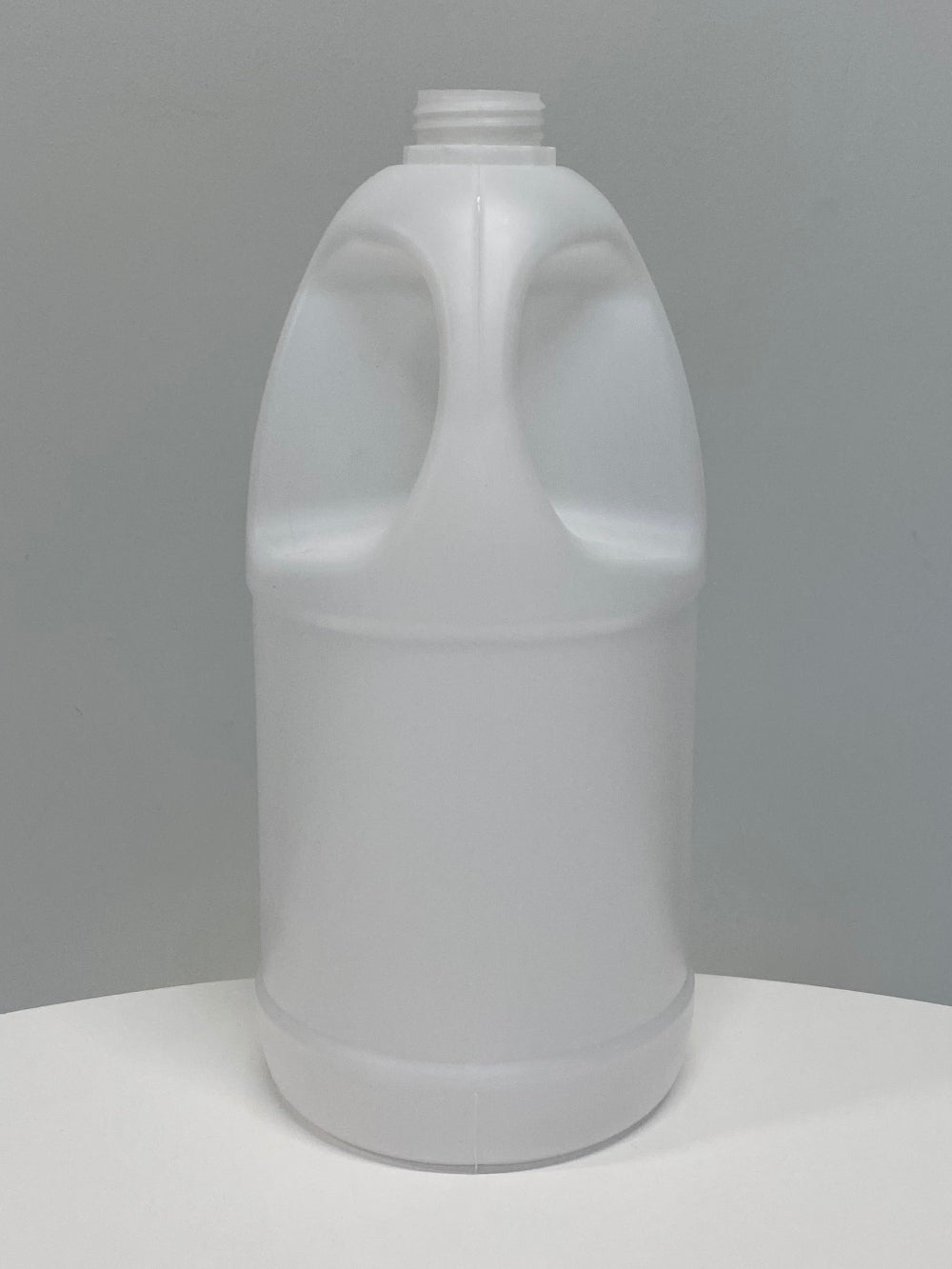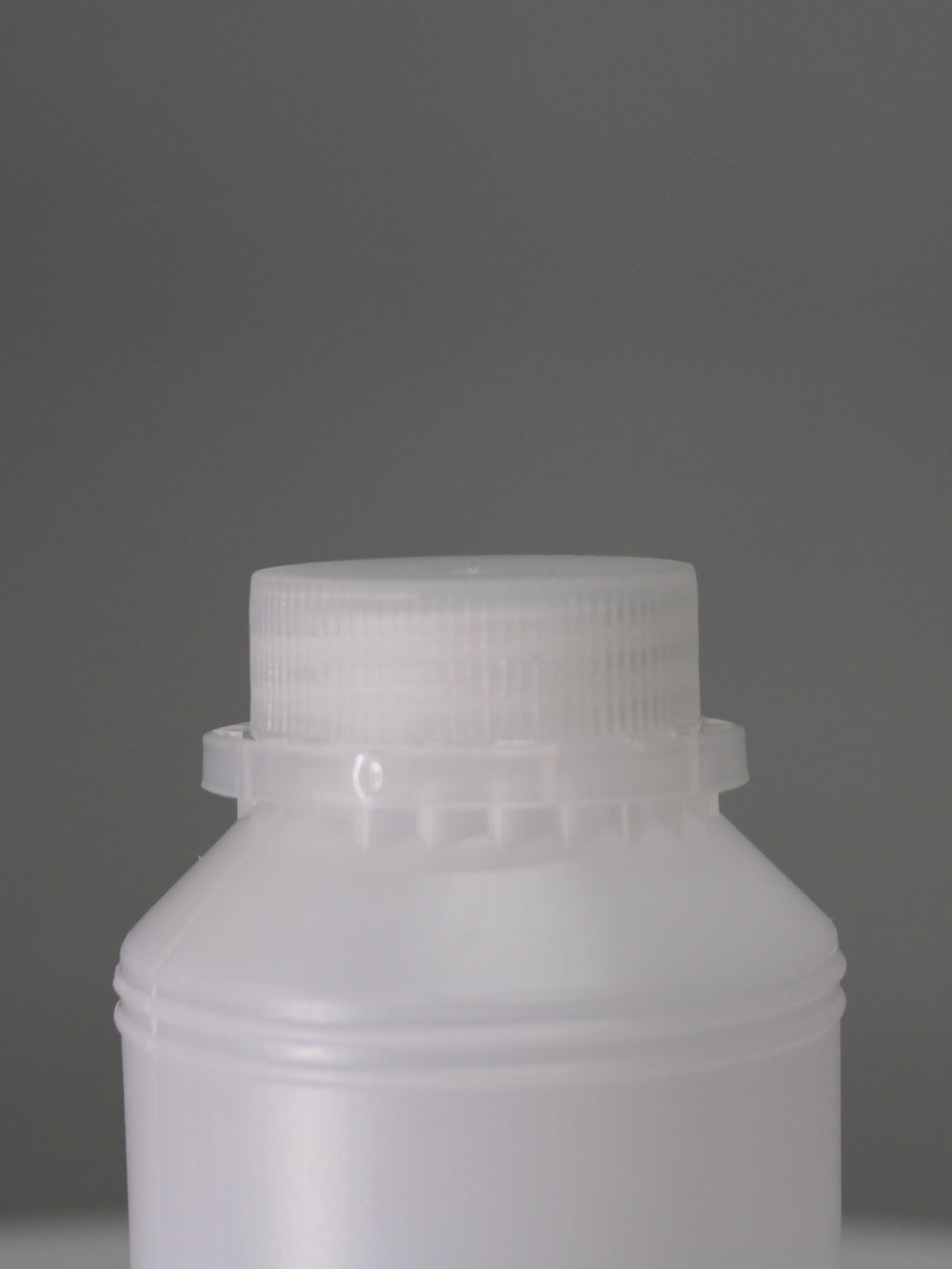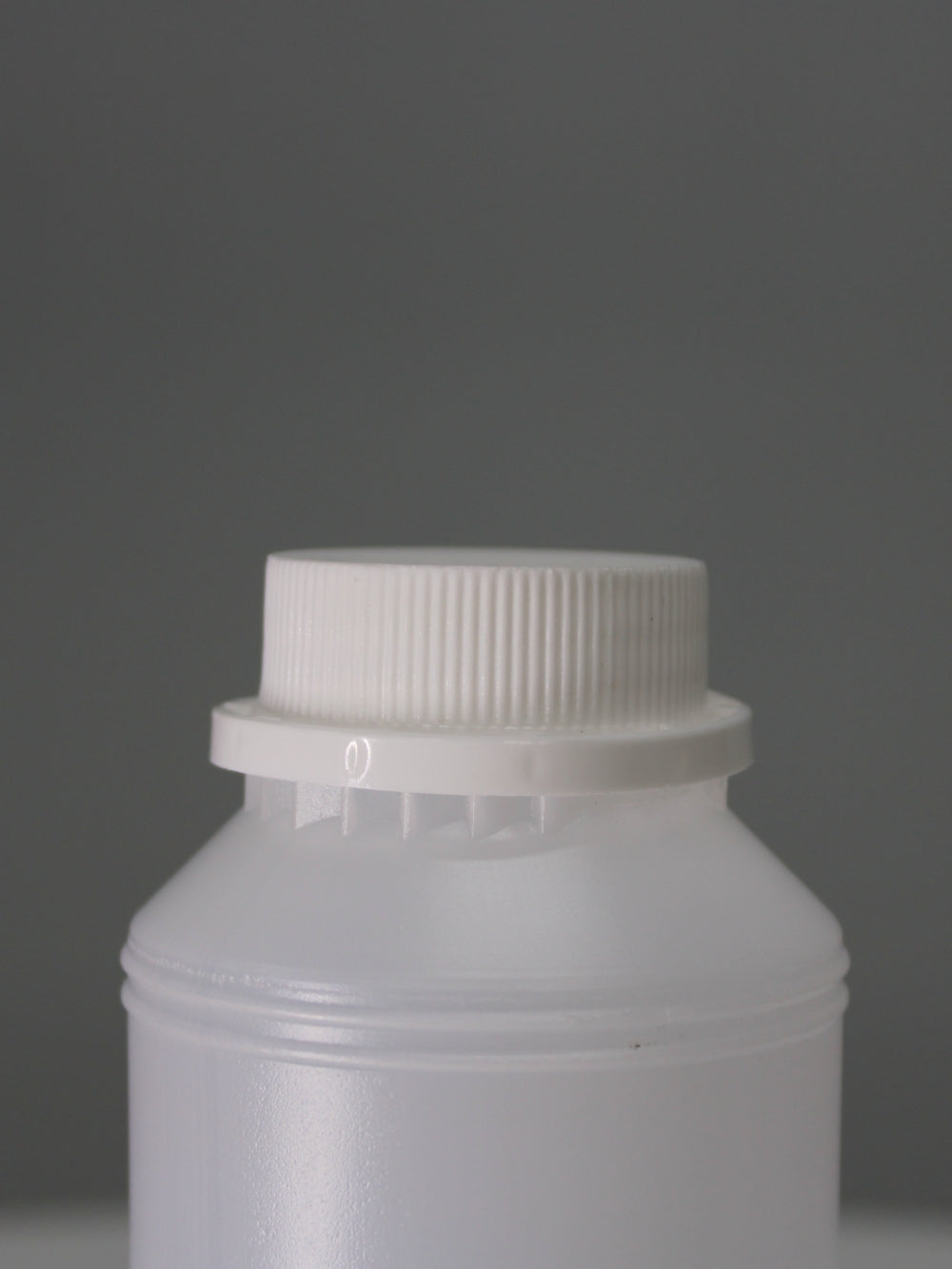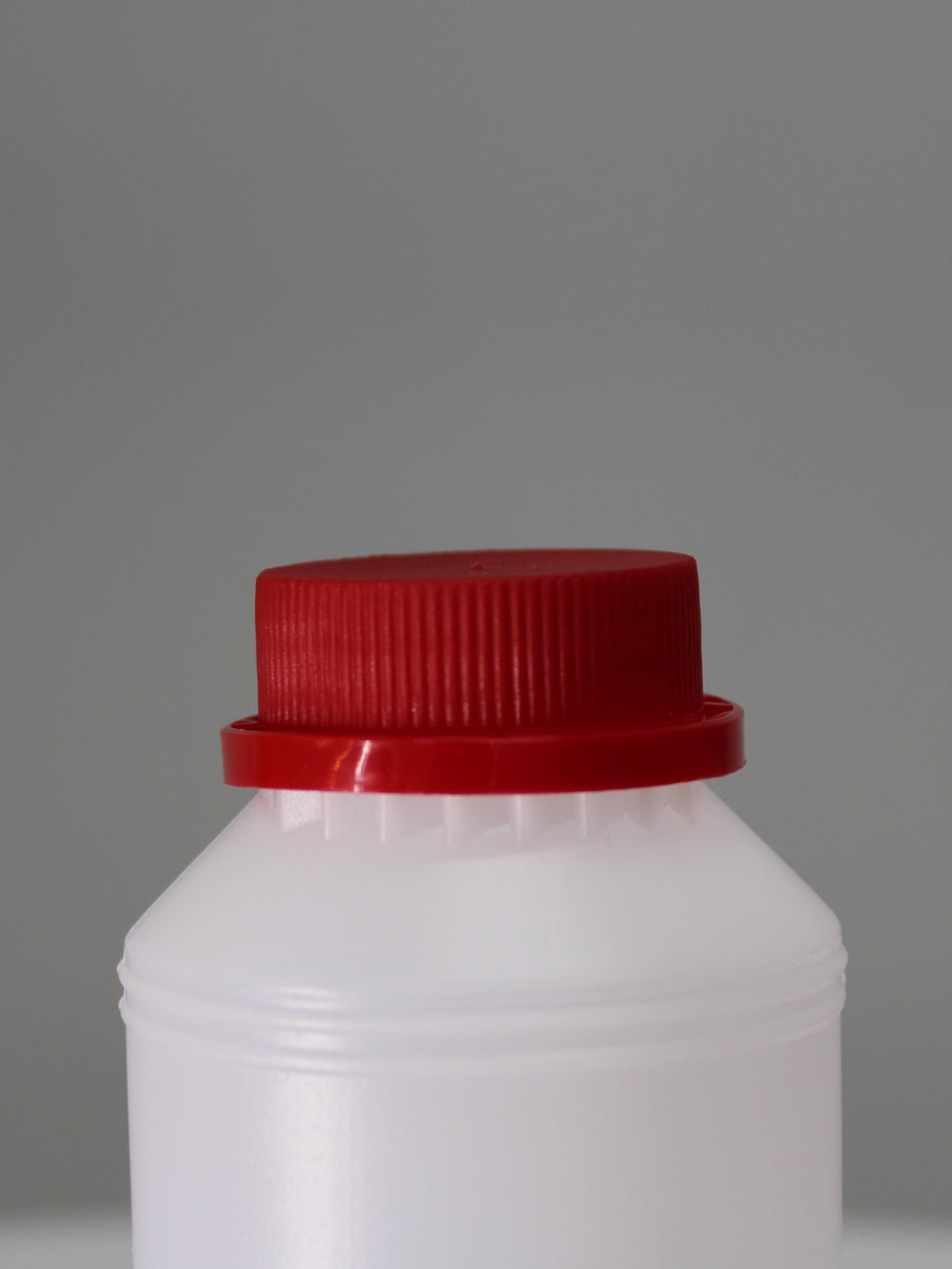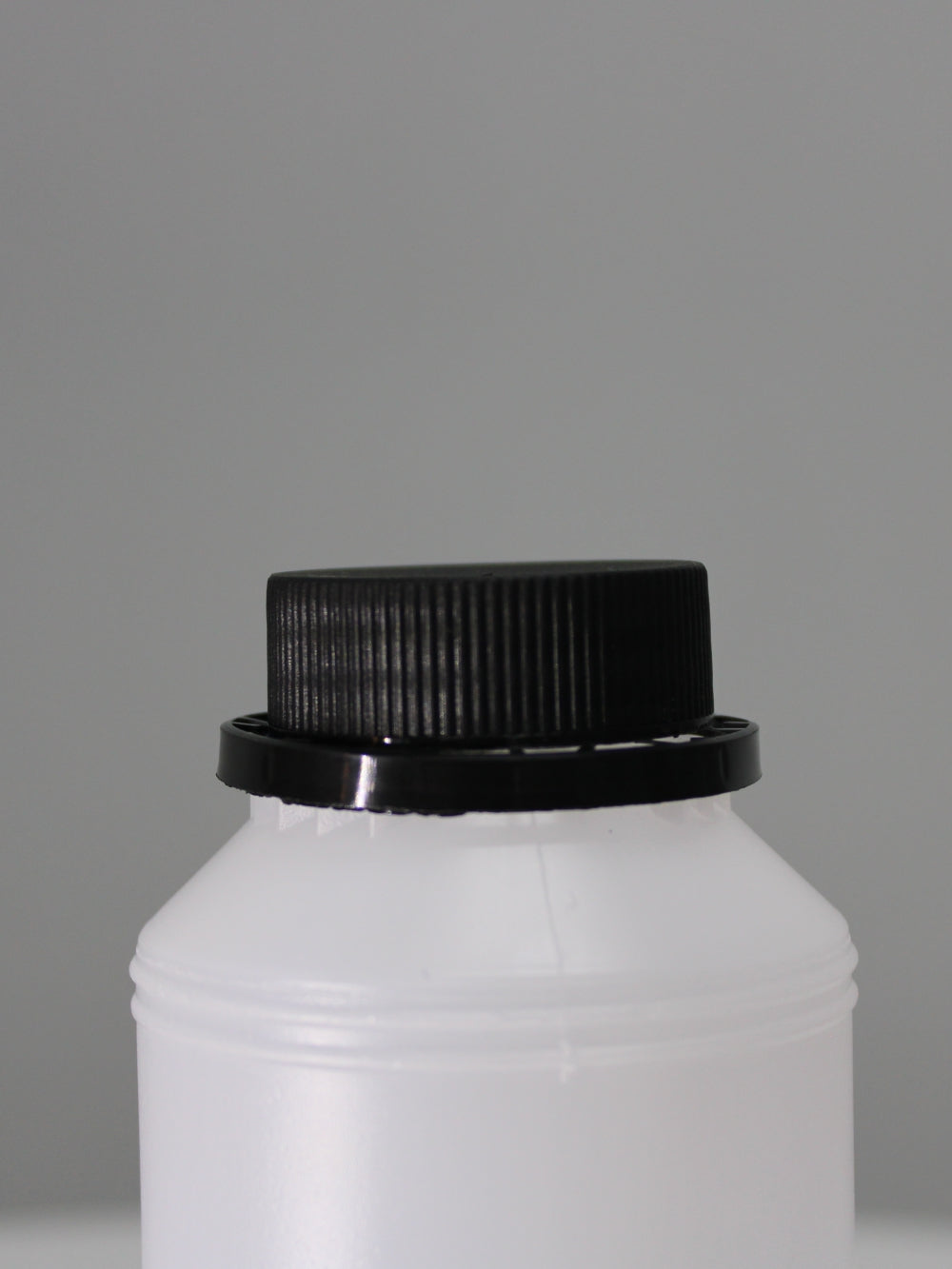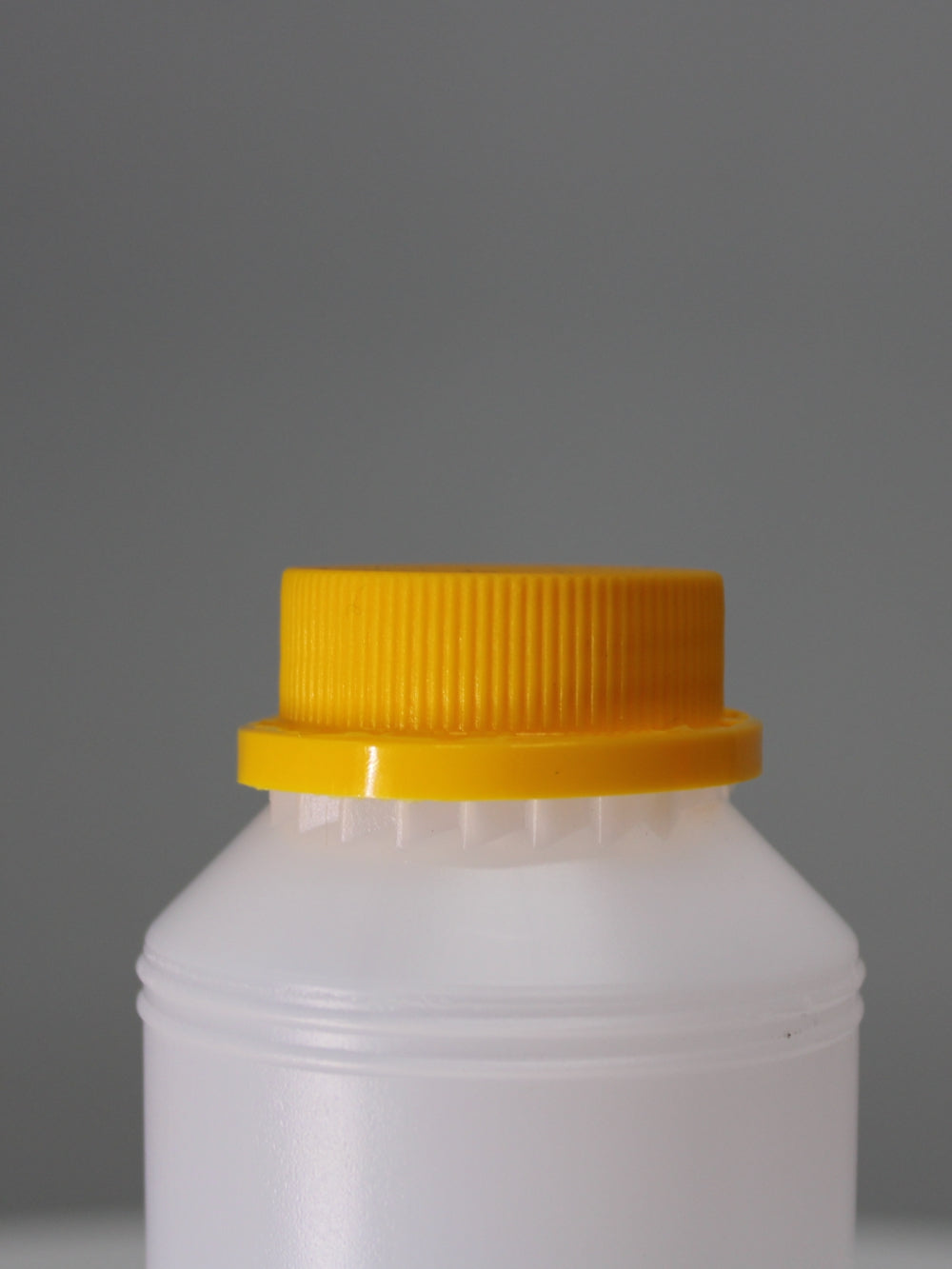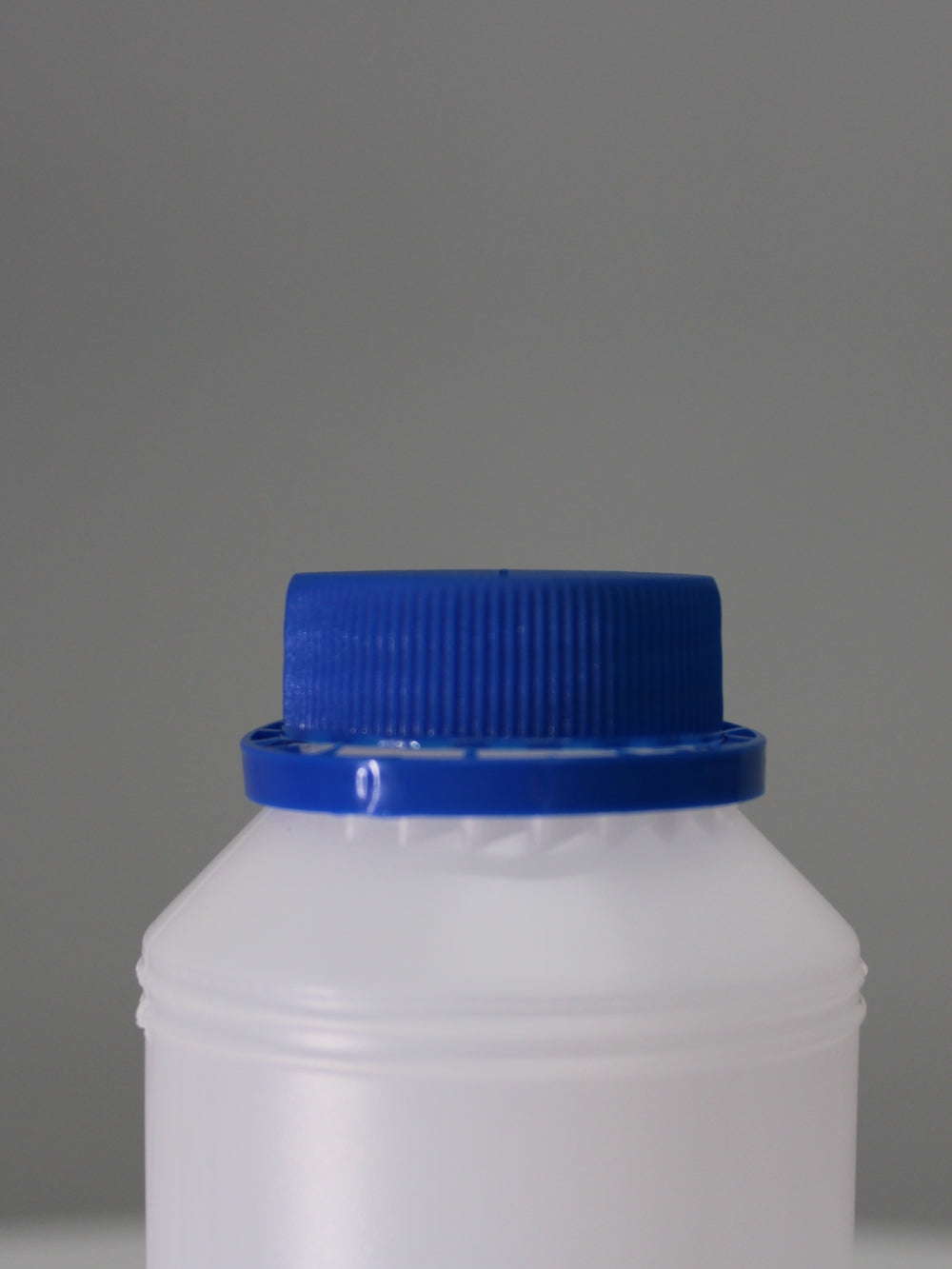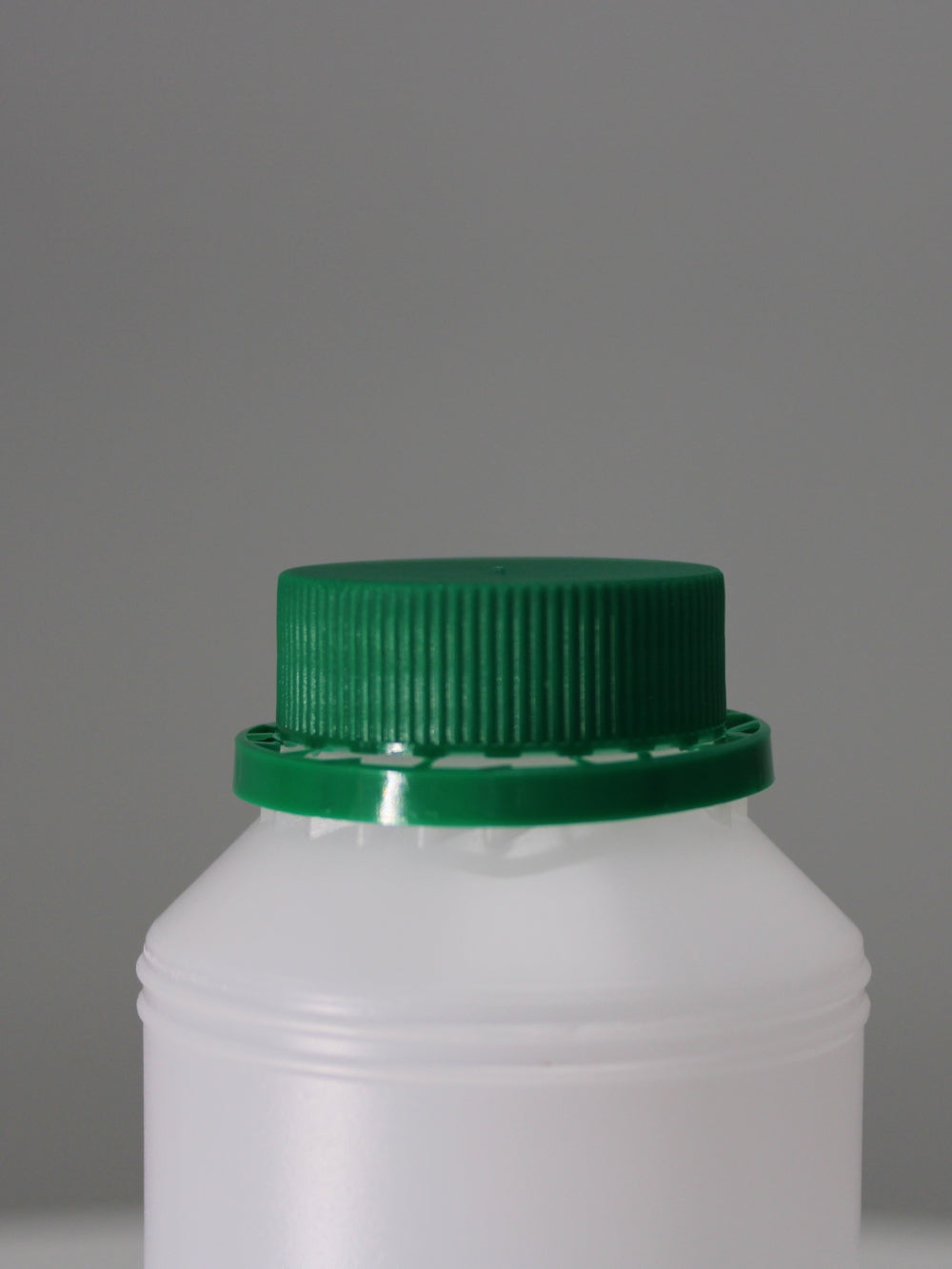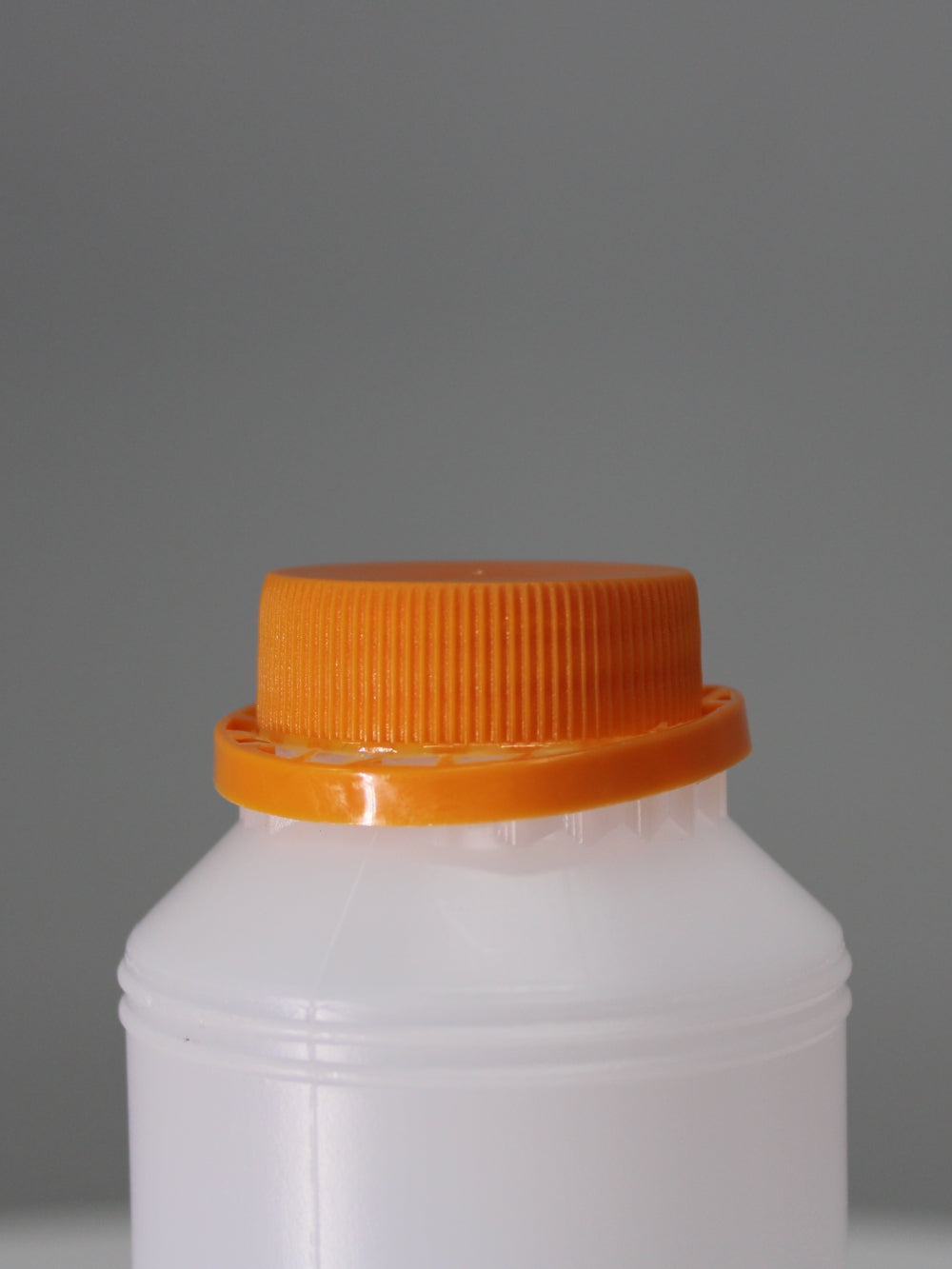 2.5Lt Round with Handle 90g Bottle - (Pack of 30 units)